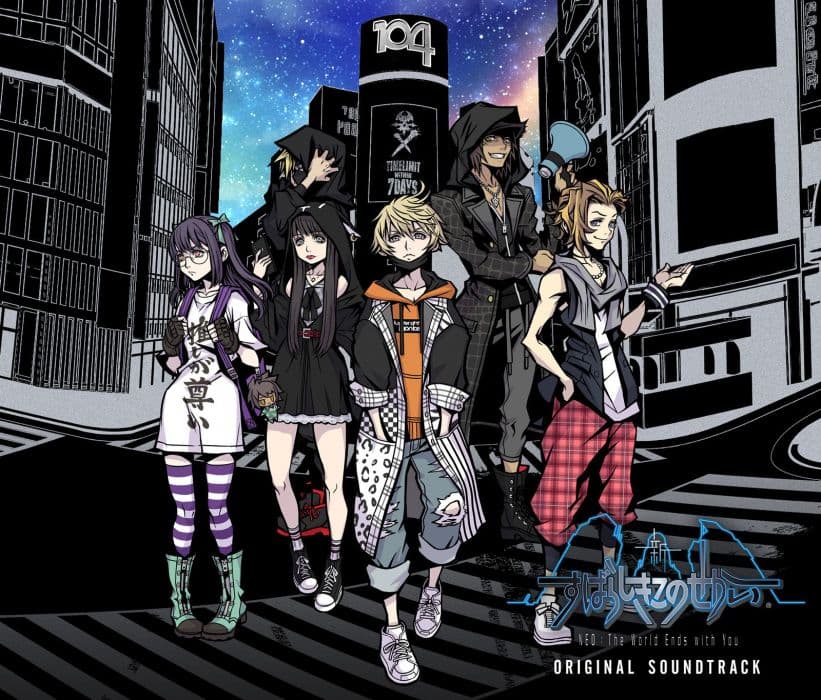 Hardware
Switch è in leggero calo e questa settimana resta sotto le 63mila unità vendute. PS5 al contrario è in crescita e supera le 22mila unità. Xbox Series perde terreno rispetto alla scorsa settimana ma riesce comunque a piazzare oltre 1.800 unità.
Software
Neo: The World Ends with You è un flop, nonostante la forza di Switch sul mercato nipponico.
Il seguito del celebre RPG Square riesce a debuttare primo, ma lo fa con meno di 19mila copie su Switch, mentre si ferma a poco più di 9.000 su PS4.
Sono state vendute tra il 40 ed il 60 percento delle copie distribuite: resta da chiedersi cosa ne sarà del franchise, a questo punto.
Zelda: Skyward Sword HD scende al secondo posto, seguito dall'altro flop della settimana, cioè la collection di Ace Attorney su Switch: meno di 15mila copie, a certificare l'ennesimo buco nell'acqua di Capcom in madrepatria.
Viene da chiedersi se l'inossidabile Monster Hunter, unico pilastro rimasto, basterà a salvare la divisione giapponese di Capcom negli anni a venire.
Famitsu Sales: Week 31, 2021 (Jul 26 - Aug 01)
01./00. [NSW] Neo: The World Ends with You (Square Enix) {2021.07.27} (¥6.800) - 18.799 / NEW <40-60%>
02./01. [NSW] The Legend of Zelda: Skyward Sword HD (Nintendo) {2021.07.16} (¥5.980) - 18.620 / 220.351 <80-100%> (-56%)
03./00. [NSW] The Great Ace Attorney Chronicles <The Great Ace Attorney: Adventures \ The Great Ace Attorney 2: Resolve> (Capcom) {2021.07.29} (¥4.990) - 14.460 / NEW <60-80%>
04./03. [NSW] Minecraft # (Microsoft Game Studios) {2018.06.21} (¥3.600) - 13.914 / 2.087.501 <80-100%> (-18%)
05./02. [NSW] Crayon Shin-chan: Ora to Hakase no Natsuyasumi - Owaranai Nanokakan no Tabi # (Neos) {2021.07.15} (¥5.982) - 12.342 / 142.476 <80-100%> (-46%)
06./07. [NSW] Mario Kart 8 Deluxe (Nintendo) {2017.04.28} (¥5.980) - 12.225 / 3.944.450 <80-100%> (-6%)
07./04. [NSW] Ring Fit Adventure # (Nintendo) {2019.10.18} (¥7.980) - 11.678 / 2.721.949 <80-100%> (-28%)
08./08. [NSW] Game Builder Garage (Nintendo) {2021.06.11} (¥3.164) - 9.839 / 191.175 <80-100%> (-24%)
09./05. [NSW] Monster Hunter Stories 2: Wings of Ruin (Capcom) {2021.07.09} (¥6.990) - 9.524 / 195.328 <80-100%> (-41%)
10./00. [PS4] Neo: The World Ends with You (Square Enix) {2021.07.27} (¥6.800) - 9.248 / NEW <40-60%>
11./09. [NSW] Momotaro Dentetsu: Showa, Heisei, Reiwa mo Teiban! (Konami) {2020.11.19} (¥6.300) - 9.208 / 2.290.049 <80-100%> (-16%)
12./13. [NSW] Super Smash Bros. Ultimate # (Nintendo) {2018.12.07} (¥7.200) - 8.525 / 4.358.595 <80-100%> (-10%)
13./06. [NSW] eBaseball Professional Baseball Spirits 2021: Grand Slam (Konami) {2021.07.08} (¥6.980) - 8.502 / 150.542 <60-80%> (-42%)
14./14. [NSW] Super Mario 3D World + Bowser's Fury (Nintendo) {2021.02.12} (¥5.980) - 7.753 / 828.317 <80-100%> (-13%)
15./12. [NSW] Miitopia (Nintendo) {2021.05.21} (¥4.980) - 7.517 / 211.421 <80-100%> (-23%)
16./15. [NSW] Animal Crossing: New Horizons # (Nintendo) {2020.03.20} (¥5.980) - 5.881 / 6.838.016 <80-100%> (-16%)
17./10. [NSW] Mario Golf: Super Rush (Nintendo) {2021.06.25} (¥5.980) - 5.544 / 155.728 <60-80%> (-47%)
18./16. [NSW] Super Mario Party # (Nintendo) {2018.10.05} (¥5.980) - 5.118 / 1.945.352 <80-100%> (-17%)
19./19. [NSW] Pokemon Sword / Shield # (Pokemon Co.) {2019.11.15} (¥5.980) - 4.827 / 4.094.351 <80-100%> (-10%)
20./18. [NSW] Clubhouse Games: 51 Worldwide Classics (Nintendo) {2020.06.05} (¥3.980) - 4.818 / 757.919 <80-100%> (-12%)
21./17. [NSW] Splatoon 2 # (Nintendo) {2017.07.21} (¥5.980) - 4.796 / 3.911.441 <80-100%> (-15%)
22./00. [NSW] Kimi wa Yukima ni Koinegau # (Idea Factory) {2021.07.29} (¥6.500) - 4.725 / NEW <80-100%>
23./00. [PS4] Sniper: Ghost Warrior Contracts 2 (H2 Interactive) {2021.07.29} (¥5.800) - 4.551 / NEW <60-80%>
24./00. [NSW] Mario & Sonic at the Olympic Games: Tokyo 2020 (Sega) {2019.11.01} (¥5.990) - 3.928 / 392.515 <80-100%>
25./21. [NSW] The Legend of Zelda: Breath of the Wild # (Nintendo) {2017.03.03} (¥6.980) - 3.924 / 1.847.802 <80-100%> (-12%)
26./20. [NSW] Monster Hunter Rise # (Capcom) {2021.03.26} (¥7.990) - 3.838 / 2.298.444 <80-100%> (-20%)
27./00. [NSW] Naruhodou Legends Collection {Phoenix Wright: Ace Attorney Trilogy <Phoenix Wright: Ace Attorney \ Phoenix Wright: Ace Attorney - Justice For All \ Phoenix Wright: Ace Attorney - Trials and Tribulations> \ The Great Ace Attorney Chronicles <The Great Ace Attorney: Adventures \ The Great Ace Attorney 2: Resolve>} (Capcom) {2021.07.29} (¥6.990) - 3.704 / NEW <80-100%>
28./00. [PS4] The Great Ace Attorney Chronicles <The Great Ace Attorney: Adventures \ The Great Ace Attorney 2: Resolve> (Capcom) {2021.07.29} (¥4.990) - 3.470 / NEW <40-60%>
29./00. [NSW] Blaster Master Zero Trilogy: MetaFight Chronicle <Blaster Master Zero \ Blaster Master Zero II \ Blaster Master Zero III> # (Inti Creates) {2021.07.29} (¥5.980) - 2.768 / NEW <40-60%>
30./00. [PS4] Ark: Ultimate Survivor Edition <Ark: Survival Evolved \ Ark: Survival Evolved - Scorched Earth \ Ark: Survival Evolved - Aberration \ Ark: Survival Evolved - Extinction \ Ark: Survival Evolved - Genesis> (Spike Chunsoft) {2021.07.29} (¥6.800) - 2.697 / NEW <40-60%>
Top 30
NSW - 26
PS4 - 4
HARDWARE
+-------+------------+------------+------------+------------+------------+-------------+
|System |  This Week |  Last Week |  Last Year |     YTD    |  Last YTD  |     LTD     |
+-------+------------+------------+------------+------------+------------+-------------+
| NSW # |     62.865 |     69.738 |     86.605 |  3.351.944 |  3.141.044 |  20.692.318 |
| PS5 # |     22.641 |     18.114 |            |    685.053 |            |     940.203 |
| XBS # |      1.802 |      4.684 |            |     38.096 |            |      69.520 |
| PS4 # |      1.209 |      1.685 |      4.025 |     85.209 |    453.777 |   9.376.099 |
| 3DS # |        358 |        491 |        776 |     18.656 |     37.795 |  24.577.564 |
+-------+------------+------------+------------+------------+------------+-------------+
|  ALL  |     88.875 |     94.712 |     91.447 |  4.178.958 |  3.635.492 |  56.825.116 |
+-------+------------+------------+------------+------------+------------+-------------+
|  PS5  |     18.020 |     14.709 |            |    579.124 |            |     785.746 |
| PS5DE |      4.621 |      3.405 |            |    105.929 |            |     154.457 |
| XBS X |        788 |      2.262 |            |     24.970 |            |      49.846 |
| XBS S |      1.014 |      2.422 |            |     13.126 |            |      19.674 |
| NSW L |     10.969 |     12.816 |     20.093 |    910.889 |  1.399.582 |   3.982.981 |
|  NSW  |     51.896 |     56.922 |     66.512 |  2.441.055 |  1.741.462 |  16.709.337 |
|  PS4  |      1.209 |      1.685 |      3.077 |     84.985 |    279.440 |   7.800.376 |
|n-2DSLL|        358 |        491 |        729 |     18.656 |     35.471 |   1.182.619 |
+-------+------------+------------+------------+------------+------------+-------------+
``