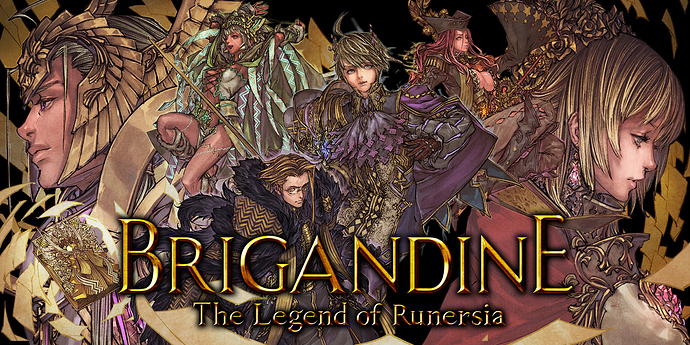 Hardware
Con quasi 94mila unità vendute questa settimana Switch raggiunge il traguardo delle 14 milioni di console vendute in Giappone dal lancio ad oggi (dato cumulativo OG Switch + Lite).
PS4 crolla nuovamente sotto le 8mila unità.
Software
Nintendo si riprende il podio nella sua interezza: Animal Crossing, Ring Fit Adventure e Clubhouse Games costringono The Last of Us 2 al quarto posto (con un notevole drop rispetto alla settimana del debutto, -85%).
Buon debutto per Brigandine su Switch: più di 15mila copie.
Famitsu Sales: Week 26, 2020 (Jun 22 - Jun 28)
01./02. [NSW] Animal Crossing: New Horizons # (Nintendo) {2020.03.20} (¥5.980) - 70.552 / 5.004.720 <80-100%> (-4%)
02./04. [NSW] Ring Fit Adventure (Nintendo) {2019.10.18} (¥7.980) - 34.782 / 1.073.514 <80-100%> (+6%)
03./03. [NSW] Clubhouse Games: 51 Worldwide Classics (Nintendo) {2020.06.05} (¥3.980) - 27.323 / 171.620 <80-100%> (-16%)
04./01. [PS4] The Last of Us Part II # (Sony Interactive Entertainment) {2020.06.19} (¥6.900) - 25.993 / 204.689 <80-100%> (-85%)
05./00. [PS4] Remnant: From the Ashes (DMM Games) {2020.06.25} (¥4.980) - 19.244 / NEW <80-100%>
06./00. [NSW] Brigandine: The Legend of Runersia # (Happinet) {2020.06.25} (¥7.200) - 15.242 / NEW <60-80%>
07./07. [NSW] Mario Kart 8 Deluxe (Nintendo) {2017.04.28} (¥5.980) - 9.338 / 3.005.043 <80-100%> (+1%)
08./08. [NSW] Pokemon Sword / Shield # (Pokemon Co.) {2019.11.15} (¥5.980) - 8.730 / 3.638.993 <80-100%> (-5%)
09./09. [NSW] Splatoon 2 # (Nintendo) {2017.07.21} (¥5.980) - 7.407 / 3.470.635 <80-100%> (-6%)
10./00. [NSW] Mr. Driller: Drill Land (Bandai Namco Games) {2020.06.25} (¥3.200) - 6.661 / NEW <20-40%>
11./11. [NSW] Minecraft # (Microsoft Game Studios) {2018.06.21} (¥3.600) - 6.634 / 1.426.601 <80-100%> (+9%)
12./10. [NSW] Super Smash Bros. Ultimate # (Nintendo) {2018.12.07} (¥7.200) - 6.316 / 3.737.769 <80-100%> (+3%)
13./12. [PS4] The Last of Us Remastered <The Last of Us \ The Last of Us: Left Behind> [PlayStation Hits] (Sony Interactive Entertainment) {2018.07.26} (¥1.990) - 5.257 / 100.600 <80-100%> (-11%)
14./00. [NSW] Human: Fall Flat (Teyon Japan) {2020.06.25} (¥3.500) - 5.241 / NEW <40-60%>
15./14. [NSW] Super Mario Party # (Nintendo) {2018.10.05} (¥5.980) - 4.402 / 1.476.225 <80-100%> (-2%)
16./13. [NSW] Xenoblade Chronicles: Definitive Edition # (Nintendo) {2020.05.29} (¥5.980) - 3.423 / 123.920 <80-100%> (-31%)
17./15. [NSW] Dr. Kawashima's Brain Training for Nintendo Switch (Nintendo) {2019.12.27} (¥3.480) - 3.170 / 253.735 <80-100%> (-9%)
18./16. [NSW] The Legend of Zelda: Breath of the Wild # (Nintendo) {2017.03.03} (¥6.980) - 2.901 / 1.603.440 <80-100%> (-5%)
19./17. [NSW] Super Mario Maker 2 # (Nintendo) {2019.06.28} (¥5.980) - 2.620 / 930.873 <80-100%> (-8%)
20./20. [NSW] New Super Mario Bros. U Deluxe <New Super Mario Bros. U \ New Super Luigi U> (Nintendo) {2019.01.11} (¥5.980) - 2.491 / 857.173 <80-100%> (+0%)
21./06. [NSW] Namcot Collection <Pac-Man \ Galaga \ The Tower of Druaga \ Battle City \ Star Luster \ Family Jockey \ Youkai Douchuuki \ Dragon Spirit \ Mendel Palace \ Splatterhouse: Wanpaku Graffiti \ Wagyan Land> (Bandai Namco Games) {2020.06.18} (¥2.400) - 2.318 / 11.850 <40-60%> (-76%)
22./19. [NSW] Luigi's Mansion 3 (Nintendo) {2019.10.31} (¥5.980) - 2.255 / 658.237 <80-100%> (-11%)
23./22. [PS4] Grand Theft Auto V: Premium Online Edition <Grand Theft Auto V \ Grand Theft Auto Online> [2][Reprint] (Take-Two Interactive Japan) {2019.11.07} (¥3.500) - 1.948 / 66.680 <80-100%> (-10%)
24./23. [NSW] Fishing Spirits: Nintendo Switch Version (Bandai Namco Games) {2019.07.25} (¥5.700) - 1.933 / 448.469 <80-100%> (+1%)
25./00. [NSW] Shoujo Jigoku no Doku Musume (Nippon Ichi Software) {2020.06.25} (¥6.980) - 1.928 / NEW <20-40%>
26./21. [PS4] Final Fantasy VII Remake # (Square Enix) {2020.04.10} (¥8.980) - 1.926 / 931.165 <80-100%> (-19%)
27./25. [NSW] Dragon Quest XI S: Echoes of an Elusive Age - Definitive Edition # (Square Enix) {2019.09.27} (¥7.980) - 1.628 / 530.279 <80-100%> (-5%)
28./27. [NSW] Super Mario Odyssey # (Nintendo) {2017.10.27} (¥5.980) - 1.491 / 2.106.192 <80-100%> (+2%)
29./28. [NSW] Taiko no Tatsujin: Drum 'n' Fun! (Bandai Namco Games) {2018.07.19} (¥6.100) - 1.487 / 486.049 <80-100%> (+2%)
30./00. [NSW] FIFA 20 [EA Best Hits] (Electronic Arts) {2020.06.25} (¥2.800) - 1.462 / NEW <20-40%>
Top 30
NSW - 25
PS4 - 5
HARDWARE
+-------+------------+------------+------------+------------+------------+-------------+
|System |  This Week |  Last Week |  Last Year |     YTD    |  Last YTD  |     LTD     |
+-------+------------+------------+------------+------------+------------+-------------+
| NSW # |     93.799 |     78.428 |     59.184 |  2.666.882 |  1.483.880 |  14.050.313 |
| PS4 # |      7.801 |     12.844 |     18.773 |    435.812 |    647.205 |   9.184.055 |
| 3DS # |        944 |      1.152 |      2.723 |     33.340 |    130.355 |  24.529.487 |
| XB1 # |         40 |         32 |        178 |      2.685 |      3.812 |     113.931 |
+-------+------------+------------+------------+------------+------------+-------------+
|  ALL  |    102.584 |     92.456 |     80.973 |  3.138.719 |  2.300.960 |  47.877.786 |
+-------+------------+------------+------------+------------+------------+-------------+
| NSW L |     26.706 |     23.605 |            |  1.307.290 |            |   2.352.673 |
|  NSW  |     67.093 |     54.823 |     59.184 |  1.359.592 |  1.483.880 |  11.697.640 |
| XB1 X |         21 |         19 |        129 |      1.928 |      2.619 |      20.570 |
| XB1 S |         19 |         13 |         49 |        757 |      1.193 |      21.359 |
|PS4 Pro|      2.823 |      8.558 |      7.351 |    167.562 |    232.353 |   1.562.532 |
|  PS4  |      4.978 |      4.286 |     11.422 |    268.250 |    414.852 |   7.621.523 |
|n-2DSLL|        904 |      1.031 |      2.244 |     31.334 |    104.199 |   1.135.580 |
| n-3DS |         40 |        121 |        479 |      2.006 |     25.065 |   5.887.921 |
+-------+------------+------------+------------+------------+------------+-------------+